GIS DAY
SAVANNAH
November 13, 2019
Savannah Technical College
GIS Day Savannah is an annual event to introduce GIS technology and other geospatial sciences to local school children and promote the capabilities and use of GIS to the general business community.
GIS Day is celebrated internationally as part of National Geographic's International Geography Week. The GIS Day Savannah committee is proud to invite Chatham County students along with area business owners, staff, GIS users, and local citizens to attend the event. Students and citizens will have the chance to see GIS in action in our community.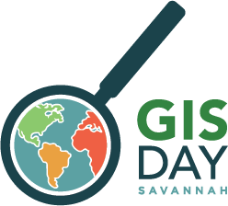 ---
Thank you to our 2019 sponsors!